With Covid a prominent factor in the transition to online interviews, it is important you become comfortable within the virtual environment.  
You need to be able to sell yourself across the screen as sufficient as you would face-to-face. Similarly to a normal interview, you must thoroughly prepare. 
Preparation
Firstly, if you haven't already, set yourself up on the major online meeting platforms and get used to the backend of the software. The likes of Zoom, Skype, Microsoft Teams to name a few. Use a business profile picture, like the one you use on LinkedIn for example.
Find yourself the perfect spot in your house. Kitchen, bedroom, wherever it is, pick somewhere you won't be disturbed. As long as there is sufficient lighting to allow the interviewer to see you properly. Make sure you aren't a shadow on the screen.
Test it. Give your friend or family member a quick call just to make sure they can see and hear you clearly. The last thing you want is to join the call and your microphone or camera doesn't work as it should.
It is a good idea to record yourself answering common competency questions, watch it back and see how you come across it. You will know straight away if you need to elevate your voice or look more animated.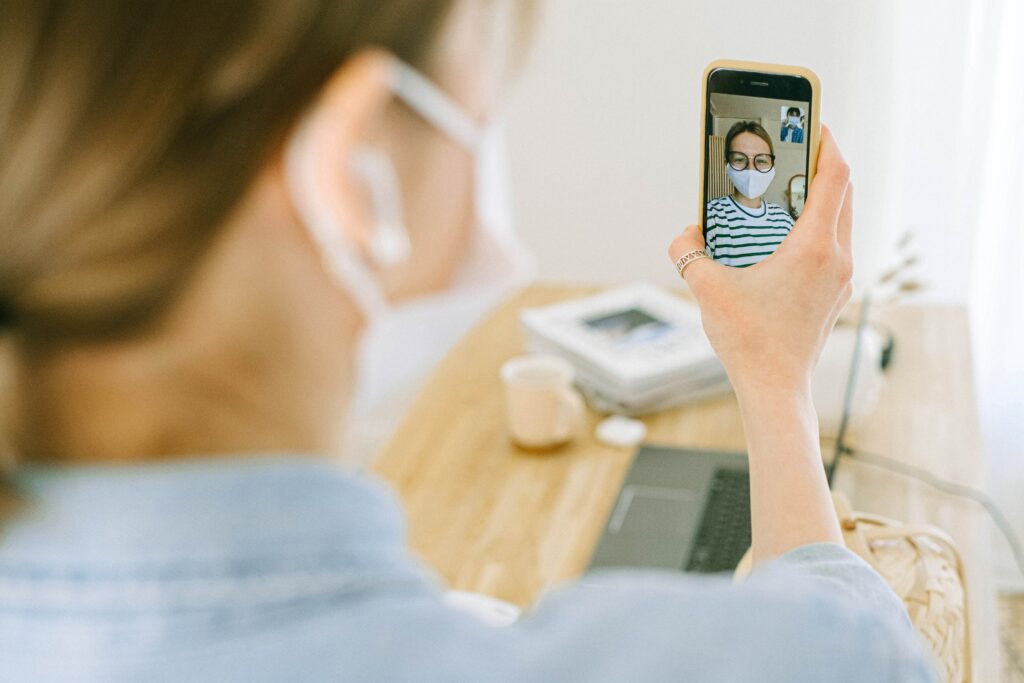 On the day
It's the day of your video interview. Keep calm and remember what you've prepared for. Panicking will only hinder your performance.
Dress like you would if you were going into the business for a face to face. Be smart, presentable and wear bottoms, even if they can't see them…
Your interviewer will usually give you the meeting link a few days prior… Don't be late. Standard procedure; don't get yourself off to a bad start with the interviewer by making them wait for you. Be ready 10/15 mins earlier than the agreed time.
Keep your body language positive and engaging. For example nod and agree with your interviewer where necessary. Don't be slouched, quiet and uninterested but also don't take it too far and be unnaturally animated.
At the end of the day, tech is expensive. If your device is old and you come across some issues during the call, do your best to stay calm and resolve the issue.
It's always good practice to follow up your interview. Use your recruiter to do this or go direct. Don't look too keen, just express thoughts and feelings towards the interview.
Not everything works for everyone. Use these tips to find your own ways to be comfortable in video interviews as they are becoming a staple part of the process.
Good luck!
#interviewtips #video #skype #zoom #teams