Britain's food and drink industry are dealing with a severe labour shortage as Brexit and Covid have reduced the number of European workers in the past two years.
The pandemic has forced many European workers to return home, while post-Brexit immigration changes have removed the right of many EU workers to live and work openly in the UK.
Of the 2 million European Union nationals working in the UK, about a fifth of them work in the food and beverage industry – according to a report from the Food and Drink Federation.
This reduction is due to the number of European workers employed in the food and drink sector in recent years, surprisingly the majority of these lost workers are still of working age.
This data suggests that "these people are fed up in that working environment", according to Jonathan Kittow, director of Simply Supply Chain. "If you're working a manual labour job then often you're less interested in where you are if it pays a bit more and the conditions are slightly better."
Last year, the rate of decline in the number of EU workers accelerated, with 162,188 EU workers employed by the sector in the third quarter of 2021, representing just 9% of the labor force – it's level the lowest in a decade.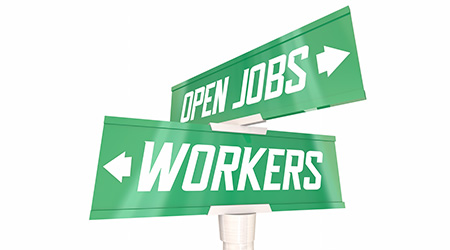 Hospitality and agriculture
This industry has been hit the hardest, about 60% of workers who have left the industry since before the pandemic are British, a proportion rising to over 80% for permanent farmworkers.
Contrastingly Labor shortages are less of a problem when it comes to a highly skilled position, more than half (56%) of businesses face "chronic labor shortages" when it comes to less skilled positions.
In the third quarter of 2021, it shows agriculture is most affected by an aging workforce, with 32% of its workers aged 55 to 64 years, while only 11% are in the 16-24 age group.
Aging workforce
Lastly, In food processing, over 40% of the workforce is over 45 years old, while the meat processing sector has a very low percentage of workers aged 16-24. Over the next 10 years, 25% of the food and drink manufacturing workforce is due to retire, according to the Food and Drink Federation.
"Fresh produce such as fruit and vegetables has been particularly hard hit because of wastage if they don't move on time," said Shane Brennan, who heads the Cold Chain Federation.
"We're already seeing empty shelves in some parts of the food supply chain, in supermarkets, and across hospitality. That is going to continue. And we're going to see intermittent shortages throughout the summer."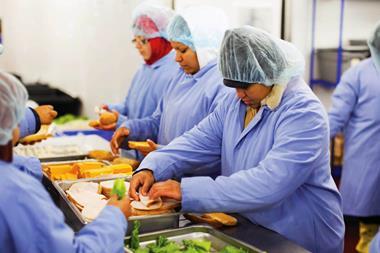 #Foodanddrink #labour #brexit #pandemic #shortage #hospitality #industry