Over the past year, nearly 6 million shoppers in the UK bought groceries online due to the pandemic. With this recent surge in demand, companies like Deliveroo have capitalised on this growing market with their quick and convenient delivery methods and supermarkets have begun to realise this.
One of these supermarkets, Waitrose, has extended its partnership with Deliveroo following a successful trial in 5 of its stores in the UK. The new two-year deal will see Deliveroo expand its delivery service to 150 stores offering rapid home delivery in as little as 20 minutes.
Beginning in the summer, Deliveroo customers will be able to order from an increased range of between 750 to 1,000 products. Up to 400 new jobs will be created in Waitrose stores in Cheltenham, Lincoln, Exeter, York and Sheffield to fulfil the orders for Deliveroo.
Deliveroo, best known for its takeaway service, have also tied up deals with Sainsbury's, Co-op, Aldi and Morrisons.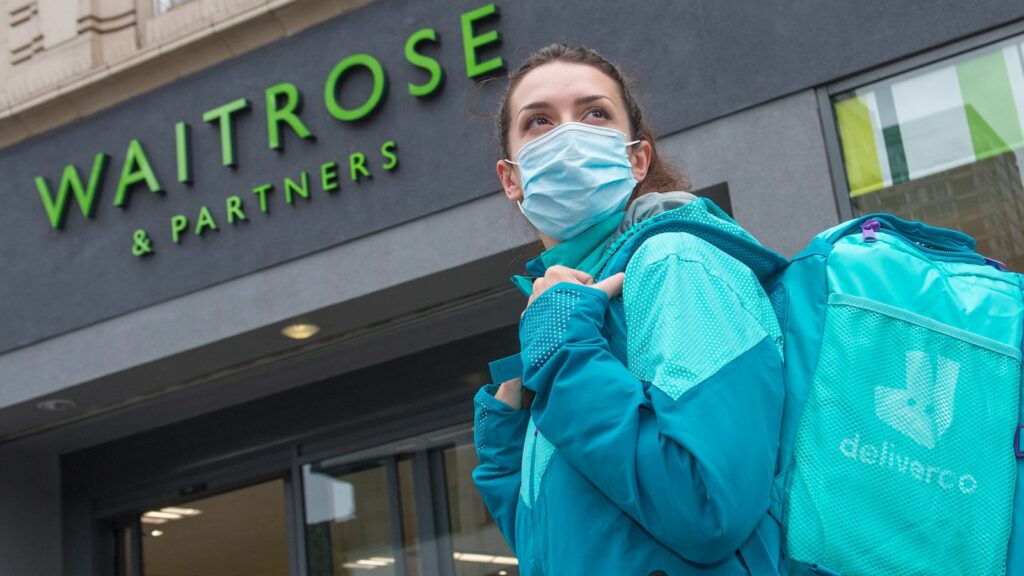 "We know convenience is key for many of our customers and the expansion of the service with Deliveroo will play an integral role in helping us make Waitrose food more convenient than ever before,"

James Bailey, Waitrose executive director.
In the height of lockdown, the search term "food delivery" reached an all-time high as consumers turned to companies like Deliveroo for their groceries as most supermarkets own delivery slots were full up. Frustration also began to grow around delivery capacity and with waiting times often being longer than a week, more "ultra-rapid" grocery delivery services are now arriving in the UK.
Some of these services have come from overseas, including Turkish based Getir which launched in London in January. Getir is famed for its 10-minute delivery, citing on its website that "Minutes matter – life is hectic". The rapid grocery delivery service plans to expand outside of London into more of the UK as well as 2 other major European cities by the end of 2021.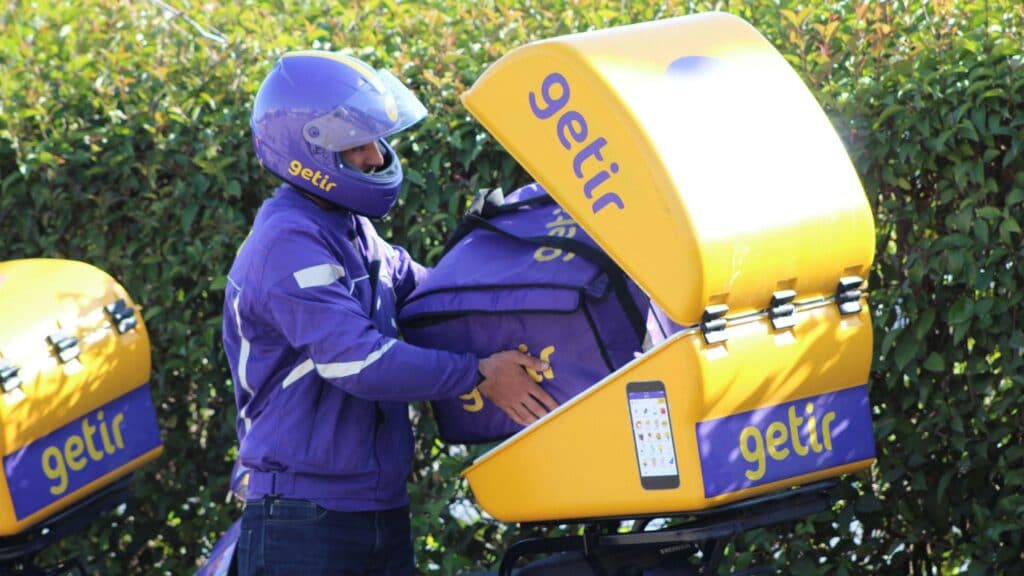 Showing no signs of stopping, the red hot grocery delivery market in Europe raised roughly £1.1 billion in funding so far this year, up from £487 million in 2020.
Where do you think Deliveroo will be in 5 years time, will it be the go to for grocery delivery?
#deliveroo #onlinegrocery #future #waitrose #partnership